In conjunction with International Women's Day, PERSOLKELLY spoke with Amelia Collins to talk about her role as a leader in the workplace, what inspires and defines her to "Work, and Smile" in her work and personal life, and her views on diversity, inclusion, and equality (DI&E).
Amelia currently leads the Marketing and Branding team at PERSOLKELLY and Programmed Staffing for the APAC region as Regional Director, Head of Marketing. She is known for being passionate about her work. She believes that finding meaning and purpose in your work is crucial to having the energy to take on challenges and be creative. Amelia is always looking for new ways to solve old problems and inspire and motivate others to do the same.
Amelia is also a qualified fitness instructor in indoor cycling, strength training, barre, and TRX, among others. She is married and a mother of one child and a stepmother of one daughter.
Read more about Amelia and her views on leadership below. We hope her story will inspire women in the workplace in one way or another.
Q: When you started your career, did you envision playing the role you're in today?
AC: Actually, I have never spent too much time thinking too far into the future, and I am not the kind of person who sets lofty goals. Instead, I like to focus on doing well where I am at the moment, and then set goals that are challenging but achievable – I call that micro-ambition, meaning I work with purpose and intention to achieve whatever I have in front of me at the moment.
Q: Please tell us how you got a job in the recruitment industry.
AC: My experience in marketing and branding initially brought me to Programmed as a consultant to help the Australian and New Zealand team to build their digital marketing capabilities. That said, I have always been interested in HR and recruitment. So, when I was offered the opportunity to join this large and leading company, I jumped right in.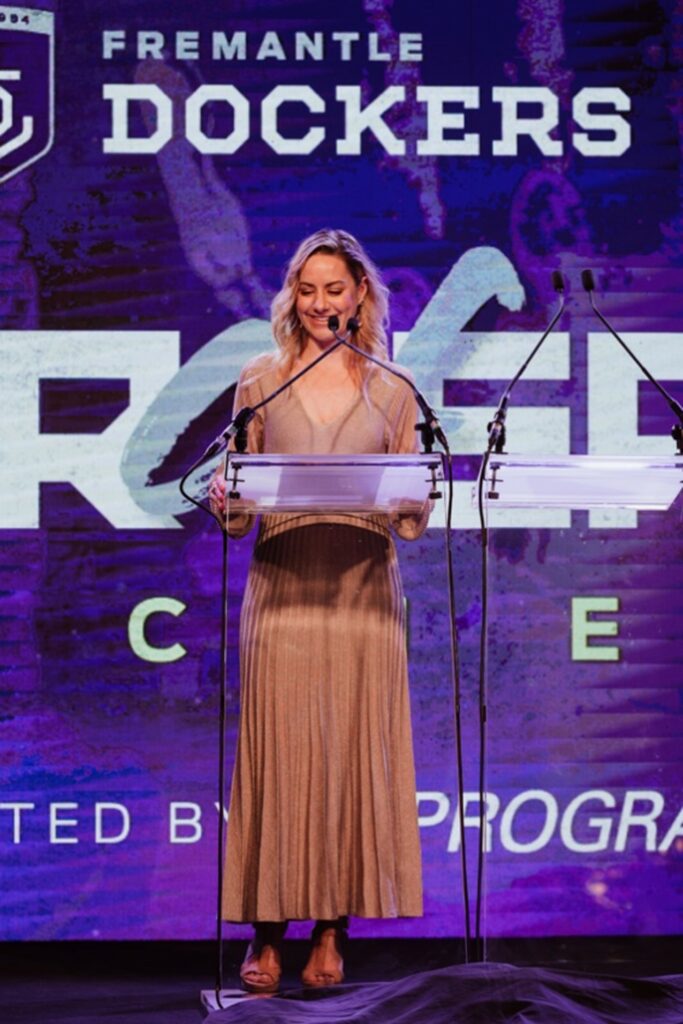 Q: Now that you are leading the marketing and branding team at PERSOLKELLY and Programmed, what are your thoughts on the role of a female leader in the workplace and what makes a good leader?
AC: In my opinion, having female leaders in the workplace should be as normal as it is in any other role in life. The truth is, women take on leadership roles every day – as mothers, sisters, friends, and partners – all of which require similar and complementary skills to those needed for successful leadership in the workplace. Skills like listening, coaching, pragmatism, discipline, communication, the ability to see both short and long-term, adaptability, multitasking, and prioritisation. And these are skills we often learn outside the workplace that can contribute to how we behave and perform in the workplace.
With that in mind, no workplace should lack women leaders because the world is made up of them. I believe that a good leader is curious, open-minded, interested, and interesting. Great leaders do not have to be the best at everything; they build trust and know how to bring out the best in others.
Q: How do you balance your career, your personal life (as a wife and mother), and your passion? Do you think there is such a thing as balance?
AC: I personally believe that there is no real or true work-life balance because balance suggests all things are equal. For me, it's more like juggling; I juggle a whole range of things – my family and parenting roles, friendships, mental and physical health, my passions, travel, and of course, my professional role.
There will be some days, weeks, or even months when my work gets the best of me. And to deal with this, I need to acknowledge, accept, and take a few things out of the juggle when this happens. That then helps create space to fill it back up with the elements that make it all worthwhile. And if I feel things are too overwhelming, I will always prioritise sleep, because without sleep we will never be our best for ourselves or others.
Q: What do you think about the implementation of diversity, equity, and inclusion (DEI) in the workplace?
AC: Diversity, equality, and inclusion are essential to a successful business. For far too long, businesses, corporations, and governments have ignored the gaps. And when there are gaps in corporate culture, those small gaps create big holes in a company. And without a real focus on accelerating change to create diverse, equitable, and inclusive workplaces, many companies will continue to operate with blind spots and fail to achieve what is possible.
That's why we should all strive for a workplace that reflects the community – not just our local community, but a global community.
Q: What do you think are the challenges women face in the workplace today, and how do you think they can be overcome?
AC: In most cultures, women are still expected to be the primary caregiver for children, ageing parents, or extended family. Recognising and supporting this important leadership role that women play outside of the workplace will only benefit the culture and performance of these people in a company.
Women often face workplace cultures or individuals within those cultures whose thinking has not evolved to understand and appreciate the importance of DEI. This is a challenge. When I feel challenged by these people or actions, I choose to rise above them or find a way around them.
Q: What advice do you have for women who want to advance their careers?
AC: I was once told to never apologise for being ambitious. Because it means you care. Set achievable but challenging goals – on a micro or macro level. A great leader will give you honest and open feedback so you can grow. They would never discourage you from aiming for the next position without giving you clear feedback on the steps you need to take to get there, whether in terms of skills, behaviours, or experience.
Q: Who are the women that have inspired you?
AC: The women I often admire are athletes. I find their commitment to their craft and the discipline with which they need to succeed inspiring. High performance combined with healthy behaviours – that's how I try to live.
But the women who have shaped me are those who have given me honest advice in my life so far, and who have allowed me to reflect, grow and achieve.
Q: Lastly, how would you incorporate "Work, and Smile" into your work and how would you share PERSOLKELLY's vision with your employees and clients?
AC: "Work, and Smile" to me is working with purpose and meaning. To achieve that, we first need to find an industry we believe in and then a company that aligns with our values. Be micro-ambitious, do well with what's in front of you, and you will work and always smile. For me, "Work, and Smile" is about being a great leader, so I can support and empower them to create their own purpose of "Work, and Smile". And to bring this to life, I'll keep talking about it, sharing it, and encouraging others to do the same.
"Work, and Smile" can be lived every day – in moments big and small.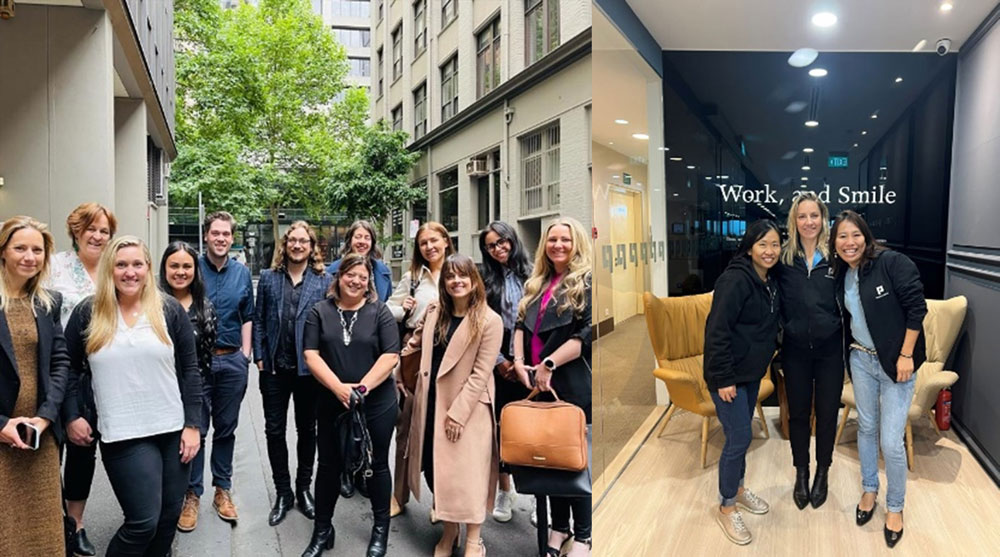 Conclusion
At PERSOLKELLY, we want to recognise the presence of every woman and her contribution to the workplace. As a company, we are committed to providing equal opportunities for all genders and helping women find well-suited/desired roles in the marketplace. In line with our vision of "Work, and Smile", we believe in putting people first and creating a positive workplace culture where they can thrive and grow to be effective leaders. In the words of Michelle Obama, "There is no limit to what we, as women, can accomplish".
---
We're always on the hunt for great people to join our team. If you're confident and caring, proactive and passionate, smart and resourceful, and want to kick-start or continue your career in helping others achieve their career goals, then we'd love to hear from you.
To register your interest in a future with PERSOLKELLY, visit our careers page.