Join our team and unlock your potential
Become a part of our expert recruitment team and let's achieve more together.
Join us today
Who we are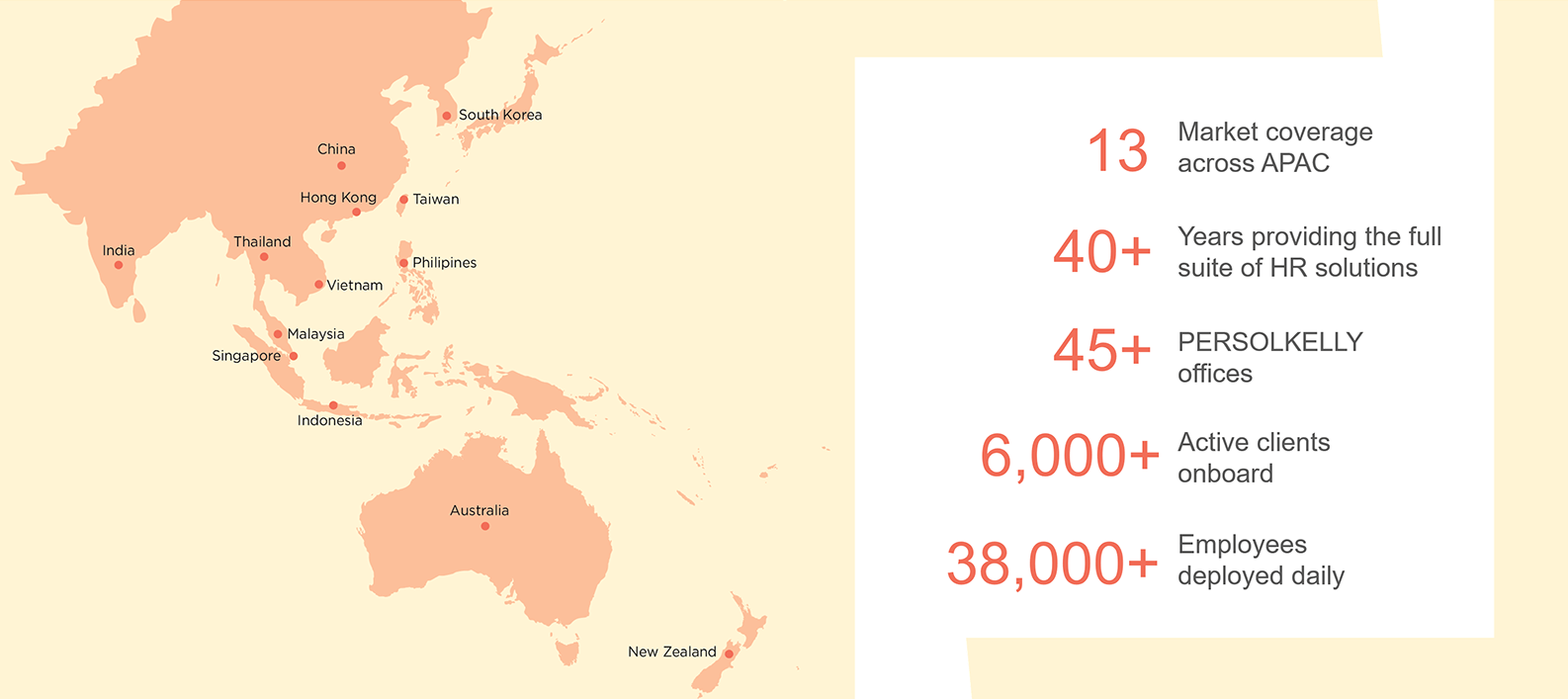 PERSOLKELLY is one of Australia and New Zealand's leading staffing and recruitment providers, with a depth and breadth of expertise across diverse industries.
We have experience in the realities of your world and can open you to opportunities across ours.
Built on a legacy of innovation that dates to the start of the modern staffing industry. PERSOLKELLY delivers expertise at every scale by ensuring we understand the needs of all we work with.
We're now one of APAC's leading organisations, with 45 offices in 13 countries.
Download our ebook
Build your story with us

Thania's Story

"I have the amazing opportunity to recruit for companies I'd never worked with before and learn about their business, their culture and what they look for in an individual. "

Read Thania's Story

Thania's Story

Thania

Thania started her career in recruitment working for South America's largest oil and gas corporation. She currently works for PERSOLKELLY in Auckland, as a Senior Recruitment Consultant,.

"I have the amazing opportunity to recruit for companies I'd never worked with before and learn about their business, their culture and what they look for in an individual. "

Read Thania's Story
8 common roles with PERSOLKELLY
Start your story with us. We have a range of roles available across several industries, including Professional Services, STEM, ICT, Government and Management & Executive. At PERSOLKELLY, we have flexible working policies in place, so that you can join our team regardless of where you live.
Working at PERSOLKELLY
Diversity
We want to build a diverse and inclusive workplace where differences in gender, age, culture, ability, sexual orientation, family, and caring responsibilities are valued. Our people should feel comfortable bringing their whole selves to work, and our teams are reflective of communities in which we live and operate.
Values
PERSOLKELLY's values are at the core of what we do.
Personal safety leadership
Care and Empathy
Customer Service
Diversity, inclusion and equality
Our core values underpin our culture, shaping the way we operate as individuals and how we interact with each other and our customers. Working with Programmed means that you will be part of a company that encourages career development, supports flexibility and cares about your personal wellbeing and safety.
Get to know our team
Benefits
PERSOLKELLY is part of Programmed, which offers a great deal of benefits to support you both personally and professionally, plus reward you for being a part of the team. You will access a wide range of exclusive rewards and benefits, including those offered by our partners and customers.
Flexible work arrangements
12 weeks paid parental leave
Compassionate leave
Employees Benefit Program
Company-wide incentive programs
Competitive base & bonus plans
Interstate and international opportunities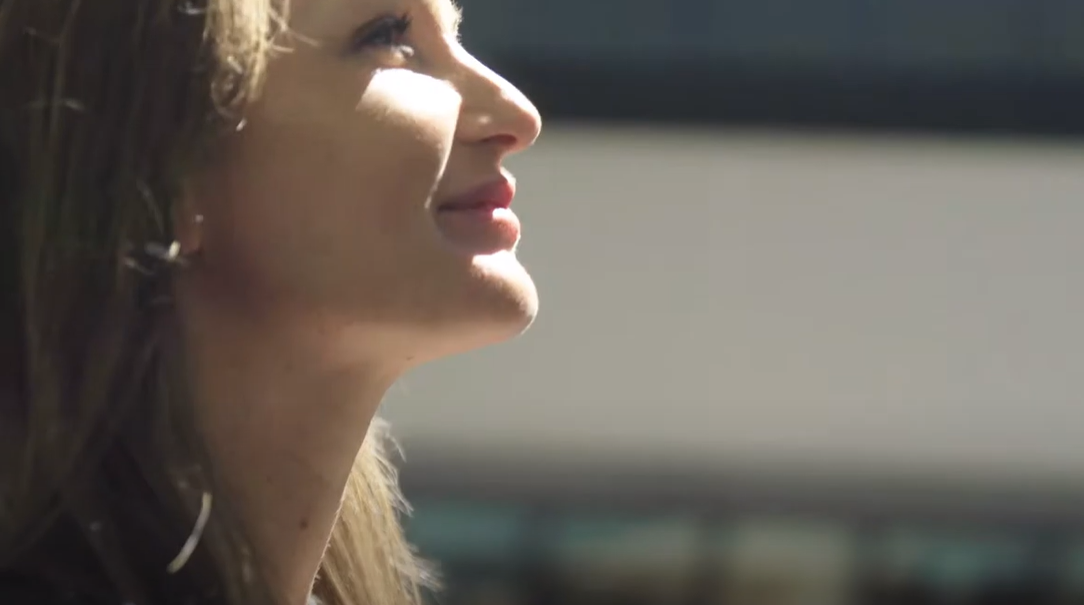 Welcome to PERSOLKELLY NZ
Our purpose is to combine expertise with human insight to achieve more together.
We're committed to creating a diverse, inclusive and positive workplace. Our teams are reflective of the communities in which we operate, and we value the unique contribution each member makes to PERSOLKELLY.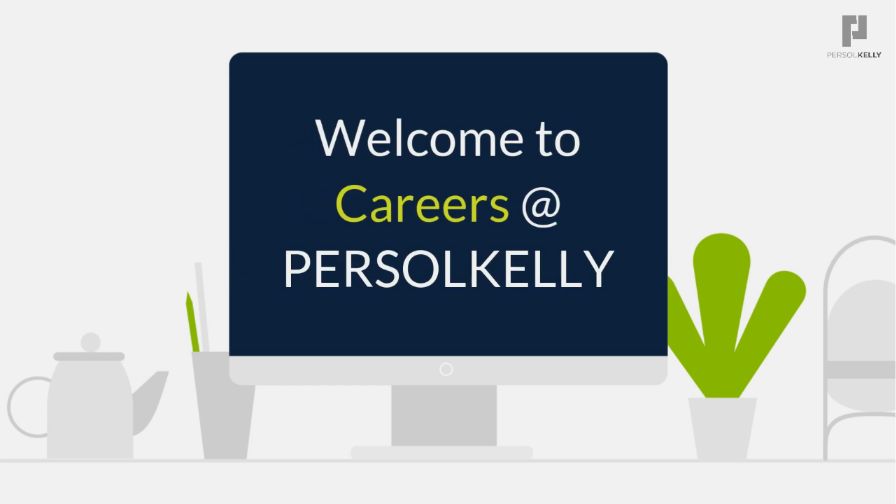 Careers Pathways Program
Our people are integral to everything we do at PERSOLKELLY! Ongoing support and development of our talented employees is key to delivering our vision to be the leading provider of staffing services without injury.
To support our employees on their PERSOLKELLY career journey we have developed our 3P's Program – Our culture & Career Development Program, helping our people to develop the skills they need to do their job in the now to the job in the future.
Create your career story at PERSOLKELLY
At PERSOLKELLY, our passion is – and always has been – putting you first. We propel our people forward by supporting their careers in fresh ways, backed by our expertise and capability.
It's this combination that creates value: agility at scale; confidence and care; resourcefulness and innovation that leads to better relationships and results.
If you are interested in being a part of our dynamic team, then please share your details and one of our managers will get in touch with you.